Hey all! I'm back for another round of $10 DA commissions! If you got in on the last round of these sketches, then you know I've changed things up slightly in how I draw these...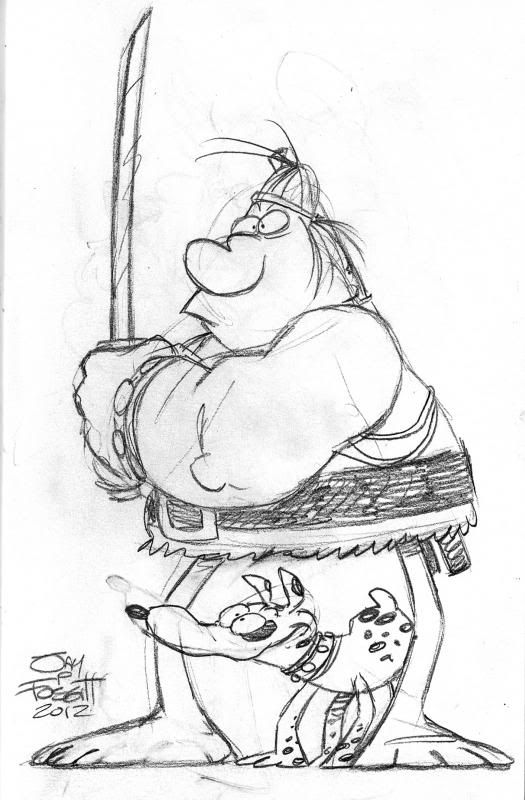 My $10 commissions are now drawn as rough pencil sketches such as you see above. This saves me the time of inking and erasing, and makes it more worth my time and effort to do these commissions this way while keeping them this affordable.
Other than that, it's business as usual with these drives. For those still on board, here's the rules:
These commissions are only for digital files, not for the original artwork. If you're interested in original art commissions, let me know and we'll talk cost.
Contact me here on DA to make sure there's a spot still available.
Make sure what you're requesting is something I'm comfortable drawing. I don't do sexually explicit material, and try to keep things of an all-ages nature.
Be sure to send me reference images for whatever you want drawn.
Any changes asked for after the commission is done will cost another $10, unless it's due to a mistake I made. Then there would be no charge.
In order to accept your commission, I'll need your DA name, your real name, and the e-mail address I'll be sending the commission to.
Once I approve your suggestion, send payment in advance. It's $10 per character. If you want something else in the drawing that isn't necessarily a character, but is roughly the same size as another character (a vehicle, weapon, giant hand, etc.), it will be treated as such and will cost you another $10. My Paypal is: fourpanelhero@hotmail.com
There will be ten spots made available. It's first PAID first served, so don't just ask me to draw something and expect your spot to be held before you send in payment.
Sound good? Let's get cookin'!
3/24/14
1.

2.

3.

4.

5.

6.

7.

8.

9.

10.